Creating animation or good graphics design can recognize the heart of the story being expressed. Whether it's a product video, an explainer video, a brand video, or an instructional video, graphics creators pay attention to the viewers; they tap into the brand culture, seek to know the industry, and convey the emotion of the key message of the video. Furthermore, videos help potential buyers learn about products. Indeed, many marketers believe that videos can help businesses increase user understanding of a product or service.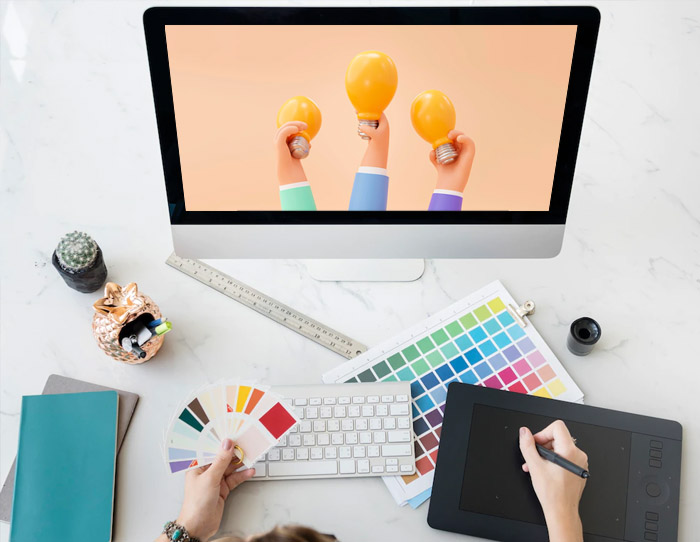 Motion Graphics Video
Motion Graphics or motion animation is a video style that consists of computer animations, illustration, and graphics as the primary techniques for creating what you observe in a video. When you have complex data or abstract concepts, motion graphics assist in communicating your message by displaying it in creative customs. The combination of 2D and 3D visuals, music (the narrated script), music, audio effects, and typography aids in galvanizing viewers' minds with your message.
Why choose motion graphic videos?
Excellent for conveying complex information or abstract thought.
Desirable for emphasizing brand presence, color, or other assets.
Shorter invention timelines.
It uses computer graphics software, like Adobe After Effects.
Corporate Videos
Corporate Videos are the best for showing your organization's profile and portfolio with particular audio backgrounds and colors that suits your company's brand. We make the videos for brands, companies, and businesses after research so that these videos can generate a high engagement and traffic of viewers. Regarding learning about your brand or business, 82% of people prefer commercials with text.
We offer the following sorts of Corporate Videos:
Company Profile Videos.
Brand Videos.
Explainer Videos.
Investor Relations Videos
Event/Conference/Tradeshow Videos.
Recruiting/Training/How-To/Safety Videos.
Corporate Social Responsibility Videos.