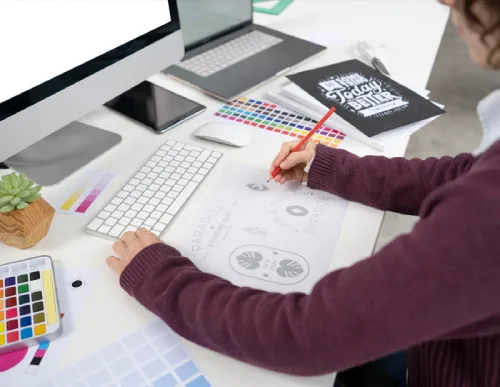 Logo Design
A logo is among the top priorities in branding because it is the origin of a brand's identity. A logo captures people's attention and makes it recognizable and memorable through color and icons. As part of the services provided by our digital marketing agency in Mumbai, we take the time to learn about your business, brand vision, and target audience before discussing design preferences or styles. Our experience graphic designers know how to make creative symbols, calligraphy, design art, and aesthetic graphical elements to create an effective logo. Our media marketing agency consists of a team of skilled graphic designers who style logos according to your brand needs and pay attention to all the tiny facts to help you stand out from the crowd. So, what are you waiting for? Get your brand the perfect emblem with LoudBol digital marketing agency in Mumbai.
Brochure Design
The brochure assists your company in introducing its products and services to your target audience. Reading the brochure will help customers understand your business services effectively, thus increasing the company's visibility. We're one of the top-notch media marketing agency, creating a well-designed, well-written brochure that can help your brand to boost products and services more efficiently. We believe Brochures that are creative and appealing will grab your reader's attention, provide the necessary information, and inspire them to take action. Our services cover corporate and business brochure design, product catalogs, leaflets, and flyers. We create unique Brochure designs with a team of experienced and skilled designers. Our professional graphic designers assist you in presenting your company professionally and gracefully.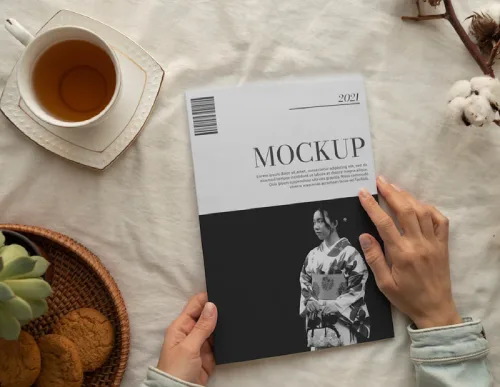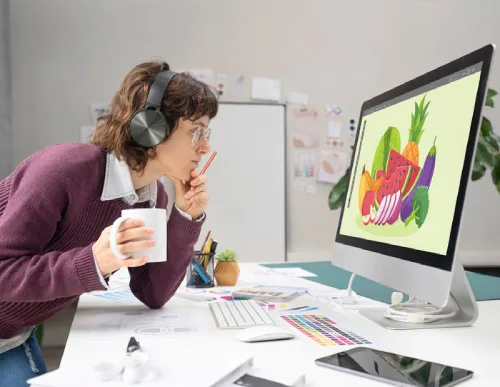 Graphic Design
Design is continually changing, with new concepts emerging and old ideas returning to repolished. We're a creative media marketing agency that aims to place you in a position where your designs are current, relevant, and suitable for your brand and customers. There is no limit to what you can get designed with us as a social media agency in Mumbai, LoudBol. Whether you need a spectacular brand design or some stunning flyers, the global professional community of designers at LoudBol can make it happen. In addition, our skilled graphic designers offer to leverage high-quality visuals to boost viewer interaction. Our Graphic Services strengthen your brand image and save up to 60% on costs. So, choose the best design service and get the design you'll love today!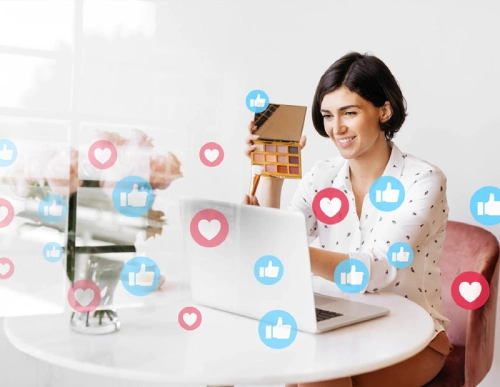 Let's Talk
Creative
Let's discuss your project at reachus@loudbol.com